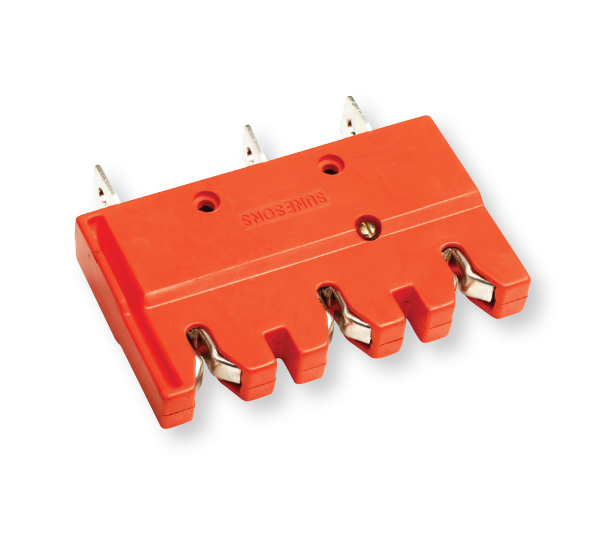 Contact Elements designed to achieve low operating temperature.
Tin plated EC Grade Copper Contacts for engagement with Bare/Tinned Aluminum or Copper Vertical Bus Bars.
Chemical compatibility ensures minimal galvanic corrosion.
The contact spring is designed to ensure minimum milli-volt drop across the point of engagement of contact.
Used on both incoming & outgoing sides, and designed to withstand the current flow in case of short circuit.
Internally shrouded to prevent phase to phase faults.
Electrically, mechanically & thermally adequate housing moulded out of Glass Fibre Reinforced Polymer.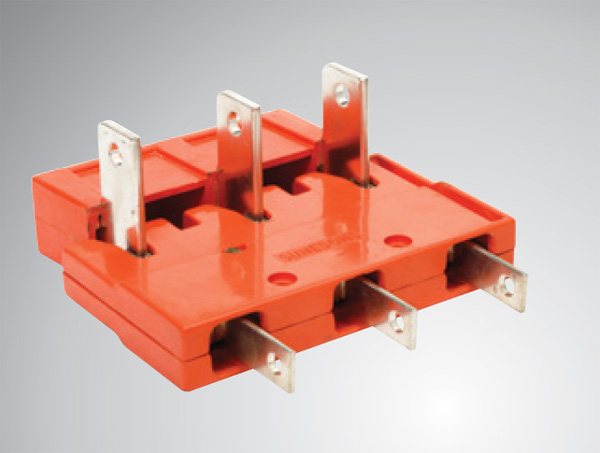 STANDARDS
IEC 61439 – 1&2
Physical Characteristics
Body Material: Glass Reinforced Polyamer (GRP)
Contact Material: Silver Plated Copper Contacts
Conductor Temp: 105°C*
Flammability: UL94-VO
Glow Wire: 960°C
Electrical Characteristics
Voltage Ratings
Equipment Voltage Ue: 690V
Insulation Voltage Ui: 690V
Impulse Voltage Uimp: 8kV
Current Rating
250 A