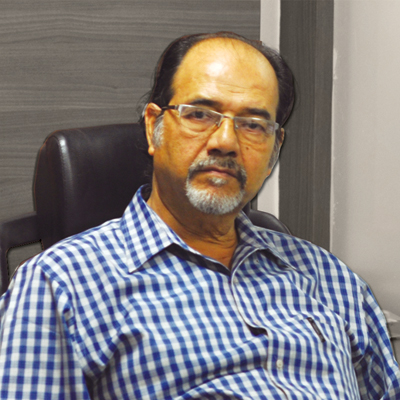 Amalendu Sil
"Welcome to the latest edition of the SUNESONS website.
Over the years SUNESONS has continued to postion itself as the number one manufacturer of Drawout MCC Enclosures & Drawout Electrical Accessories in the markets of India.Middle East Asia & South East Asia. Middle East Asia & South East Asia. The SUNESONS  range is market driven, where constant advancements in technology compel us to develop new & improved products. This range has since grown to include many more cabinets, consoles & accessories.
SUNESONS relish the daily challenges that present themselves in design, manufacturing & sales. We pace our marketing in ouder to attract select new customers, while ensuring support to existing customers is not only maintained, but continually improved. The keys to our success are price competitive products & solutions, prompt delivery & friendly, professional service. Our commitment to design, coupled with advances in manufacturing technology, provides customers a greater range of options in the choice of goods & services available. We supply into a competitive market, where the demand for standard products is balanced by the need for custom designed solutions.
Please take time to review our catalogue, The new developments in our Drawout range include the introduction of Aluminum vertical bus bars rated upto 600A, these have been type tested at C.P.R.I. for 50kA Short circuit withstand and Temperature Rise tests. Growing demand for Drawout PCC enclosures has prompted further development of the vertical bus bars, and the latest range includes vertical bus bars rated at 1000A. Additions to our range include a new series of extensible enclosures & control desks, which provide greater flexibility in configuring panels for automation & control room applications.
SUNESONS is firmly dedicated to continued manufacture of the best quality sheet steel enclosures & accessories. We remain focused on deploying effective solutions & services for your all modular enclosure requirements. To all our customer, we thank you for choosing to use SUNESONS."